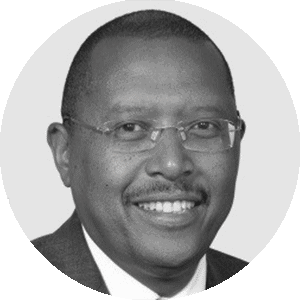 Charles Muchene
Mr Muchene is a board advisor focusing primarily on corporate governance, ethics and strategy. He has served as an independent non-executive director in several companies among them East African Breweries Limited and Barclays Kenya Limited, both of which he is currently serving as the Chair.
Mr Muchene served as the Country Senior Partner for PricewaterhouseCoopers for over a decade providing advisory and corporate governance services to clients. During this time, he was actively involved in leading initiatives such as the East African Business Summit that sought to identify and remediate gaps in governance. 
He also participated in East Africa's Most Respected, which sought to identify drivers of respect and to recognise exemplars.
Mr Muchene has in the past been involved extensively in the leadership of ICPA-K in the technical field where he played key roles in standard setting and interpretation. He also served as a FiRe judge in the programme's nascent years and worked closely with CMA and CBK on disclosure standards.
Over the years, Mr Muchene has facilitated governance trainings and spoken at numerous sessions focused on governance, board effectiveness and culture.
Mr Muchene is a member of the Institute of Directors (K), the Institute of Certified Public Secretaries of Kenya (ICPS-K) and a Fellow of the Institute of Certified Public Accountants of Kenya (ICPA-K) and holds a Bachelor of Commerce (Hons) degree from the University of Nairobi.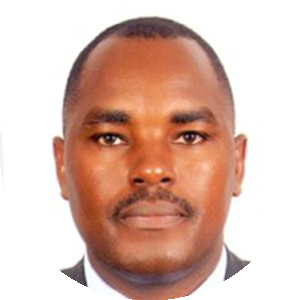 Jones Musyoki Kimeu
CPA Kimeu is a Financial Consultant specializing mainly in Strategy, Enterprise Risk Management and Corporate Governance with over Eighteen (18) years of relevant experience.
He has a wealth of experience gained while working for a number of organizations among them: The Communications Authority of Kenya (CA) as the Director/Risk Management & Internal Audit; Moore Stephens
International (Zain); The Standard Group Ltd; PKF and PricewaterhouseCoopers.
Additionally, Mr. Kimeu holds various academic and professional qualifications including; a Master in Business Administration (MBA for Executives) – Strathmore University, Nairobi, Kenya; a Bachelor of Commerce degree in accounting (B.Com/Honours) from the University of Nairobi, Kenya; Fellow of the Association of Chartered Certified Accountants (FCCA, UK); Member of ISACA: Certified Information Systems Auditor (CISA); and Certified Public Accountant (CPA) of Kenya.
His core areas of experience include: Strategy, Corporate Governance, Enterprise Risk Management (ERM) and Internal Control systems assurance (Audit). He has been involved in both External & Internal Audit (assurance) in various sectors (Public Sector, Insurance, Banking, Manufacturing, Agricultural, NGOs', ICT, Media and Telecommunications etc) as well as Project Audits including, due diligence, Monitoring & Evaluations and impact Assessment.
He has also gained Country experiences in Kenya, Uganda, Tanzania, Rwanda, Zambia and Kuwait. CPA Kimeu is a Trained Trainer; Associate Consultant and regular facilitator for the Institute of Directors (IOD), Centre for Corporate Governance (CCG), Institute for Certified Public Accountants, Rwanda (ICPAR), KCA University Centre for Capacity Building (ICAD), IIA, ICPAK, Kenya Institute of Management (KIM) among others.
He is a former Council Member of the Tom Mboya University College (TMUC), a Co-opted member of Audit & Risk Committee/AMREF Kenya and Bomet University College (BUC) Council. He is a member of the Strategy Development and Oversight Committee (SDOC)/Royal Nairobi Golf Club in addition to serving in a Board of Management for a Secondary School.
He has also been engaged in the preparation of client reports, presentations and has presented assignment findings before clients leveraging on good client relations. He is currently the Managing Director (Gamax ltd) in-charge of Strategy and Business Development.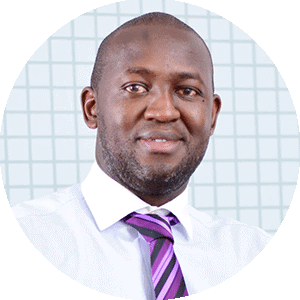 Bernard Kiragu
Bernard is Managing Partner at Scribe Services, and the Chief Trainer at Leading Edge Consulting, the firm's training division. He is a Certified Secretary with more than 17 years' practicing experience, providing Company Secretarial and Statutory compliance advisory to entities across all sectors.
His areas of expertise include: Corporate Governance, Board Structures and processes, Board evaluations, Board and Committee charters. Bernard is also a member of the Membership and Advocacy committee of the Institute of Certified Public Secretaries of Kenya. He has been providing Corporate Services to major international companies with subsidiaries or branches registered in Kenya.
He is a member of the Institute of Certified Public Secretaries of Kenya, and the Institute of Directors (K) and holds and Executive Masters in Business Administration from Jomo Kenyatta University of Agriculture and
Technology. Bernard is also a Certified Governance Auditor and an authorised tax agent.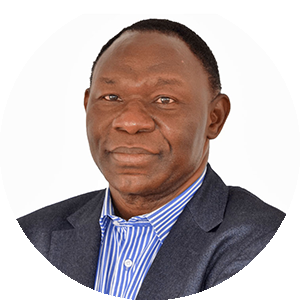 Bitange Ndemo
Bitange Ndemo is Professor of Entrepreneurship at the University of Nairobi's Business School. His research centers on the link between ICTs and small and medium enterprises with emphasis on how ICTs influence economic development in Africa.
Prof. Ndemo is the Chairman of Kenya's Distributed Ledgers and Artificial Intelligence Taskforce that is developing a road map for the country's digital transformation.
He is also an advisor and Board member to several organizations including Safaricom one of the leading telecommunication
company in Africa, OECD Expert Panel for Blockchain, Foundation, Research ICT Africa that is based in South Africa.
Besides having been a Permanent Secretary of Kenya's Ministry of Information and Communication where he was credited with facilitating many transformative ICT projects, he is a member of the Global Learning Council, a member of the Global Blockchain Council (part of the World Economic Forum's Global Fourth Industrial Revolution Councils), a Senior advisor to UN's Global Pulse (Big Data initiatives) and the UNCDF's Better than Cash Alliance.
He is an Open Data/Big Data evangelist and dedicated to simplification (visualization) of data for ordinary citizens to consume. He writes two columns every week for the Business Daily and Nation on-line.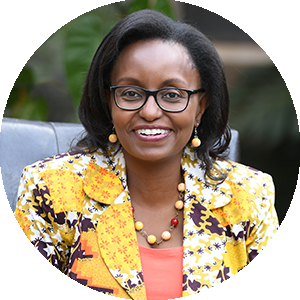 CPA – Rose Mwaura
Rose Mwaura currently serves as the Chairperson of ICPAK.
She has been a Deloitte Partner with over 22 years as an Audit and Advisory Partner with significant experience in external audit, risk advisory, financial management, accounting, internal audit, internal controls, and corporate governance.
She also has extensive local and international experience in the private and public sectors having worked with a variety of organizations and advised management and boards of directors on how to improve their financial management and operational practices.
She has a long-standing involvement with ICPAK having actively served on ICPAK Committees and Council for over 7 years. In 2017 she received a commendation from ICPAK in recognition of her outstanding service to the Institute and the profession.
In 2018, she was honoured with a Presidential Award of the Order of the Moran of the Burning Spear (MBS) for her contributions to the Accounting Profession and nation, as a whole.